Sun Jan 22, 2012 at 20:24:09 PM EST



Yet there is still bullshit to shovel.......

Why not? He signed a fucking pledge.

NOM Congratulates Newt Gingrich on South Carolina Win

Nom shit NOM.
http://www.nomblog.com/18307/

Digby [via Atrios] with another interesting perspective....

If the chief executive turned down his bonus it would "demoralise" staff members and would send a signal that they now effectively "worked for an arm of the civil service or a utility, rather than for a bank".

nocatz :: Yeah, I know.
Two Steely Dan Tunes I liked. Probably among their least creative, most 'pop'......oh well.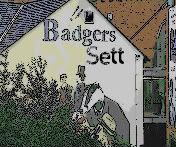 ~~~~~~~~~~~