Thu Aug 18, 2011 at 06:53:58 AM EST



Holding an aspirin between the knees works....

Christine O'Donnell Storms Off CNN

Former Delaware Senate candidate and Tea Party darling Christine O'Donnell stormed off the set of CNN on Wednesday after Piers Morgan tried to ask her about her views on sexual abstinence and gay marriage.

Testy!

brobin :: Thors BNN
The disgraced and treasonous secessionist, Rick Perry:

Why Rick Perry Won't Unite the Republican Party

Before Gov. Rick Perry entered the race for the Republican nomination, the conventional wisdom held that unlike other candidates, he would be acceptable to every constituency on the right. Early polls confirm that GOP voters are tentatively supportive as they get to know him, his issues, and his record. But the scrutiny that comes with a presidential run often persuades voters to reconsider their initial assessments. And it is important that they do so with Perry. Information that has emerged or garnered new attention in the few days since he entered the race suggests that, contrary to the conventional wisdom, almost every constituency on the right can find something about his record to upset them. Is Perry's early appeal all hat and no cattle?

Click the link and read on.

____________________

Wingnut tries to prove point on voter fraud, goes to jail.

Raleigh man arrested in voter fraud sweep

Another person has been arrested in the Wake County voter fraud sweep - an 89-year-old Raleigh man who said he tried to alert elections officials to a fault in their system.

Leland Duane Lewis said he had voted only one side of the ballot at an early-voting station at Optimist Park in West Raleigh on Oct. 29. When he later realized what he had done, he went to his regular precinct on Election Day and requested another ballot, which poll workers gave him.

Lewis said he filled out the other side of the ballot and on the way out told poll workers what he had done, assuming they would report it. Lewis said he called the county elections office several times in weeks that followed and left messages to report it himself, but never heard back until Gary Sims, the deputy director of the Board of Elections, called him to say officials had discovered he had voted twice.

snip

Lewis, a registered Republican, said his case illustrates there's problem. "I think I showed the system is broken," Lewis said.

But elections officials say that's just the kind of thing that they catch every election.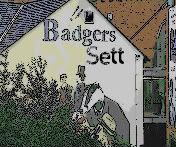 ~~~~~~~~~~~