Mon Dec 19, 2011 at 10:26:57 AM EST




North Koreans mourn Kim Jong-il

http://www.bbc.co.uk/news/worl...

Vaclev Havel....Kim Jong-il.....Vaclev Havel
.....Kim Jong-il....tough to pick.....

nocatz :: NOOOOOOOOOOOO!!!!!!
Is Sophie-ing the next fad?

[Ed's note: I went after this for the chuckles, but the whole rest of this...thing....collection of words....and the rest of the page....is so horrific, I don't take linking to it lightly. Beware gang.]


"Sometimes it made me feel bit icky," she admitted. "I'm not that religious but you're supposed to [pray] to give you strength, right? [Instead] they were praying for, like, 'Give me the idol and make me win.' God doesn't give a crap. God's watching X Factor or something. Strategically...I'd want God on my tribe every time if this is the outcome."

Coach disagrees: "I lied a little bit [but] in the end I was out there for altruistic reasons." As for his vow "as a Christian man" that he would take Ozzy to the end, Coach felt he "was able to get out of that contract" because Ozzy lied to him.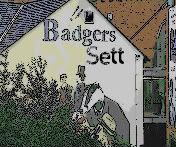 ~~~~~~~~~~~